Get Tickets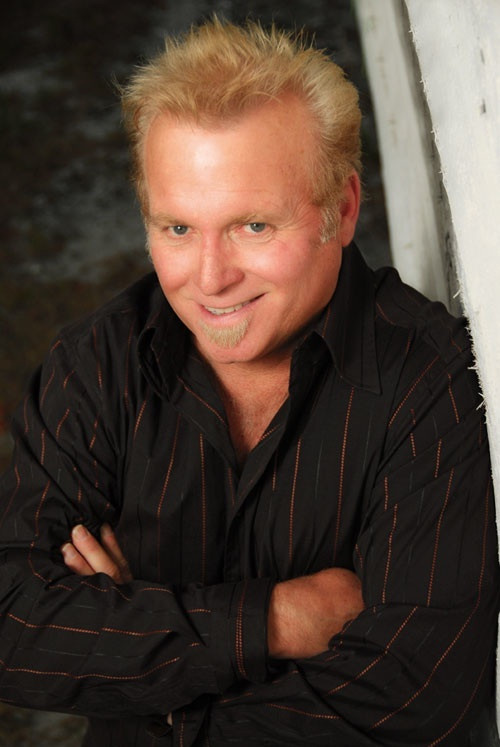 Headliner:
Jay Hewlett
Jay Hewlett has been there; done that. He's a man with a mission and no mission at all. He's in tune with the times and out of tune with everyone. He's a guy that thinks goals are for goalies. He does everything right and yet stuff happens to him. He figures it must be a conspiracy. Like the time he didn't pay his phone bill. He got letters like, "Perhaps you forgot. " "Maybe it slipped your mind." He wrote back: "Nope, no freakin' money." They canceled my credit cards. How do you expect me to pay my phone bill?" See, stuff happens to him. "And I don't get it," says Jay. " I've worked hard to achieve so little."
Born to a postal worker father and a high school drama teacher mother, Jay has always dreamed of working in the postal/acting profession. Now he is one jacket closer to that dream. You may laugh, and many do, but he has learned to be satisfied with making people laugh. After all, he's a comedian. And how they laugh!
His comedy/acting career has been a busy one. He appeared on Comic View on BET, the Boston Comedy Festival, the Sundance and Cannes Film Festivals, the Sunscreen & AOF Film Festivals. Jay performs regularly in Los Angeles at the Irvine and Brea Improv, the Ice House and El Camino Real Playhouse. He plays clubs and colleges across the country, and you've seen him on The Showtime Comedy Club Network, as Phil the Photographer, on NBC's California Dreams, in Touchstone Pictures Krippendorf's Tribe, the critically acclaimed Independent Movie Mexican Sky and in Fox Searchlight's "The Act" with Debra Jo Rupp of "That 70s Show". in 2016, Jay stars as NSA Special Agent Malcolm Evans, in the Largo Films presentation Dead Americans and as The Doctor with Steven Bauer in Delsin. A regular on MyNetwork TV with Arsenio Hall and the Damage Control Comedy Crew Jay is currently the co-host of the new cooking, comedy, and travel show Road Kills and is co-producing the feature film Krieg out in 2017 Look for him on a channel near you!
Even with a Masters degree in Behavioral Science Jay still hasn't learned how to behave. Like the time he partied so hard he woke up the next morning in his truck…and realized "I don't own a truck"
---
Feature:
Quinton Greene
Quinton Greene is the kind of guy that just about everyone can relate to. His persona has been described as likable and energetic, yet laid-back with a middle of the road Nubian flair. This can be linked to his childhood rearing in a large and hilarious yet slightly dysfunctional family. This personality was further refined with the help of some offbeat friends and experiences during his extended time "studying" at the University of South Carolina. These experiences taught him that the funniest things in life are most often the things that happen on an everyday basis. Quinton's first taste of the stage was during the Charleston Comedy Festival. While this experience was initially meant as a means of crossing an item off his bucket list, he ended up joking his way into the final round of the competition and was instantly bitten by the comedy bug. Since then, he has toured and developed his skills at a number of venues across the country. Now Quinton is a regular feature performer, headliner, and host who has shared the stage with a diverse selection of artists ranging from Jon Reep to the legendary O' Jays. Quinton has also been featured at The Boston Comedy Festival, The World Series of Comedy, and as both the Winner of the Tampa Bay Comedy Festival and one of Florida's Funniest Comedians. All this helps make Quinton Greene one of the hands down funniest guys you'll ever see. It's just that plain… that simple… and that funny!
Find Quinton Greene video here:
https://www.youtube.com/watch?v=f6Ds98Y9dWQ